Web Design Packages
SUITABLE FOR EVERY JOB AND BUDGET
ONE TIME PAYMENT - NO MONTHLY - NO EXTRA FEE
LOTS OF FEATURES AND BEST PRICE GUARANTEE
The Professional Ecommerce Website Package is the ideal online shop for any business startup or a company looking to update from their current package. Offering more features than many other packages on the market.
The Professional Restaurant & Cafe Website Package is the ideal online shop for restaurant, cafe, coffee shop or takeaway looking to update from their current package. Offering more features than many other packages on the market.
Choose a package that best represents your current business needs. All our websites are of great quality and come with support no matter whether you require a bespoke package or decide to go with one of our ready-made packages!
The Professional Booking & Resarvation & Appointment Website Package is the ideal for Barber, Beauty Salon, Clinic, Hopital, Doctor, Coiffeur, Nutritionist etc. looking to update from their current package. Offering more features than many other packages on the market.
We believe in transparency, and hence we want you to know our web development process:
Take off: We meet with the client, discuss the requirements and expectations so we can give them a timeline.
Strategy: After recommendations, analysis, and brainstorming; we come up with a web development strategy according to the client's requirements and target market's preferences.
Web Design: Both of the above stages, allow us to design the web for a realistic brand feel. In customized option, we create the most attractive and user-friendly websites.
Development: After the design phase, we execute our thinking by developing the website.
Checking: Before launching, we check the website in detail for any possible glitches in the web-coding process.
Launch: We help you to launch your website to increase the market reach and generate more business.
After services: We stay with you for your website maintenance and other digital marketing services.
Make the right choice and choose us. Let's work on your brand together. Our success is driven by your success. Our website development revolves around three things to get you better results.
User-friendly websites: User-friendly experience is significant for any web design; otherwise viewers find it complicated. This easily makes them switch the window.
Communication: Targeted communication is necessary as it prevents the viewers from staying away. Viewers become customers.
Traffic: Website traffic converts into sales and leads.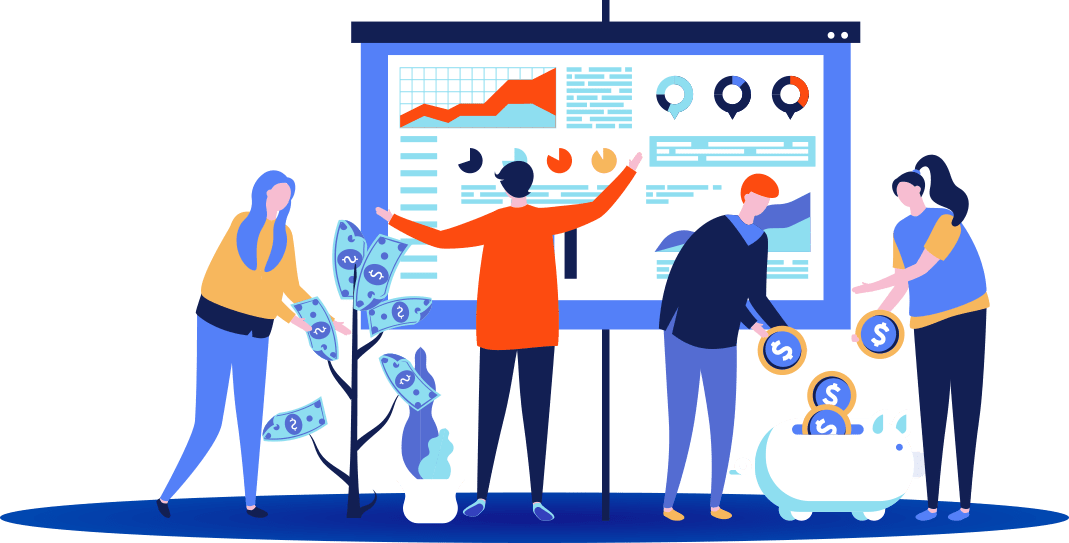 real testimonials
What They Say About
Our Company?
As a make-up artist, the website is very important to us. I asked some places and they gave very high prices to make my website. It was a little difficult for me to pay those prices, and I also did not want to give them such a high price. I tried to do it myself from ready-made websites, but it is such a difficult task, as soon as I thought I could not succeed, I saw the neropanda advertisement on the group page of the Liverpool Turkish community on Facebook and contacted them. They took great care from the very first moment. even though I made so many changes, they did what I wanted without getting tired. they answered all my questions. I have a really beautiful and creative website. they have a staff who are experts in their work with prices that everyone can afford. I would like to thank them for everything, especially Mr. Hasan, and I also apologize for being such a difficult customer. I will definitely recommend it to anyone who needs a website around me 🙂👍
Sultan Aydogdu
27/05/2021
Talented people I ordered about 2 weeks ago The menu and card were very nice I highly recommend them They did a great job Thank you very much
Great company to work with.
Very fast service. Thank you Hasan
Excellent top service thanks 5 stars ⭐️
They listened patiently at every step and my site was prepared as I wanted in 3 days. I highly recommend them.
Good team of professionals, excellent guidance, I will recommend them to my friends. Thank you Nero Panda 5 stars
M&K HAIR lOUNGE My life
01/02/2021
Found this guy online who was quite helpful. He is alway available via watsup and happy to help and quick at responding.
Josie Nicholls
27/01/2021
Best web designer and CEO
Exelent thank you for everything